Our Secret Slimmers Share Their Christmas Weight Loss Goals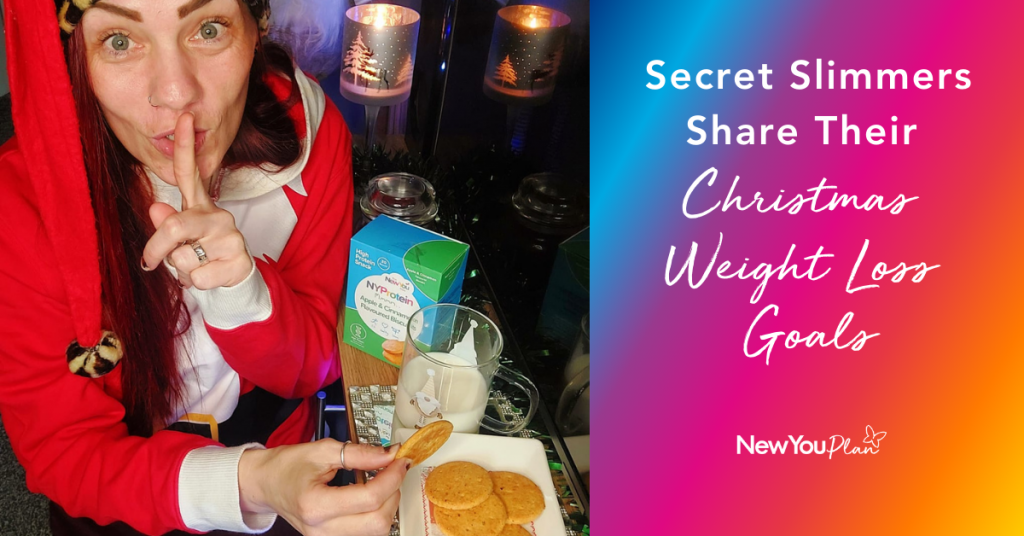 While the countdown to Christmas might have started, that hasn't stopped our customers from smashing their weight loss goals. Find out what you could achieve between now & Christmas…
Let's just let that sink in for a minute. In just over 6 weeks, we'll be opening presents, spending time with our loved ones and about to over-indulge on one the highest calorie consumed days of the year.
But before that happens, ask yourself this… How much weight would you like to lose before Christmas day? How do you want to feel on Christmas morning?
At the minute, our Secret Slimmers have never been more motivated to smash their weight loss goals before Christmas. While the festive frenzy may have begun, with temptation at every corner, they are focused and determined on that end goal, which is closer than you might think.
We recently shared a poll in Secret Slimmers, asking our customers to share how much weight they would like to lose before Christmas.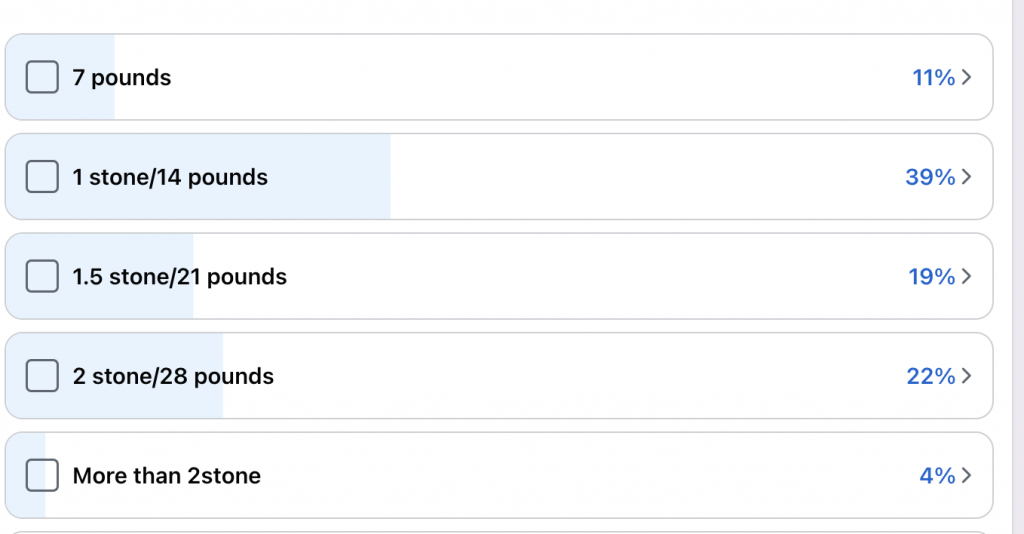 The results are in! Almost 40% of customers are hoping to lose 1 stone by Christmas, while those hoping to lose 2 stone weren't far behind!
While this goal might shock you, the fact is that with the right determination and diet meal plan, these weight loss results are actually achievable.
Typically, December is the time of year, when we gain weight. Most people use the festive season as a reason to give up. But imagine, if you lost 10lbs, rather than gaining 10lbs – that could be a 20lbs difference to how you feel on Christmas day.
This could mean dropping 1-2 dress sizes before Christmas Day. Imagine being able to buy that outfit for Christmas day that you've had your eye on, in a whole 1-2 dress sizes smaller. Picture the joy on your face as that dress zips up with ease and you feel fabulous that you gave those final few weeks before Christmas your all.
Need A Little Motivation?! Enter Our FINAL Transformation Challenge

Fancy losing weight, winning cash & ending 2023 strong?! Join our FINAL Transformation Challenge of 2023!
This year, we are celebrating our customers by offering a MASSIVE £30k cash to the people who have created the BEST transformations. So far, we have given away a total of £25,000 to 24 people, who have lost a combined total of a HUGE 80st 14lbs!!
Our final deadline of 2023 is:
That means you have from now until the New Year to create your transformation. If you entered earlier this year and didn't win, you can still enter again. already entered and haven't won, please keep submitting your photos. Just remember to take your "I AM IN" photo now so that you will have amazing before and after photos.
Get all the details in this dedicated blog post here.