Former first lady Michelle Obama has announced her latest venture, PLEZi Nutrition, aimed at creating healthy food and beverage options for parents to give "healthier, great-tasting products" to their kids.
Obama first shared the news of the public benefit company, whose purpose is to "help raise a healthier generation of kids," during closing remarks on Wednesday at the Wall Street Journal's Future Of Everything Festival.
"I've learned that on this issue, if you want to change the game, you can't just work from the outside. You've got to get inside — you've got to find ways to change the food and beverage industry itself," she said in her speech, addressing thousands of industry leaders in attendance. "I'm proud to announce the national launch of a company designed not just to provide better products, but to jumpstart a race to the top that will transform the entire food industry."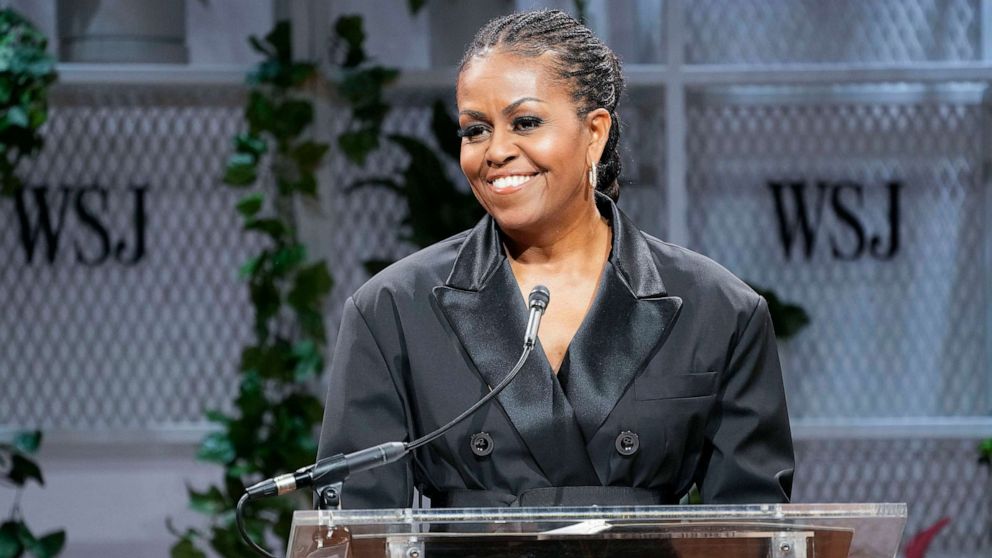 The first product to launch under the brand is a new kids' drink, PLEZi, that will come in four flavors and contains 75% less sugar than the average leading fruit juices, with no added sugar, plus fiber and other nutrients. The drinks are currently available nationwide at Target and Sprouts, as well as online at Walmart, with a goal to "ultimately be available anywhere you can buy a soda or sports drink."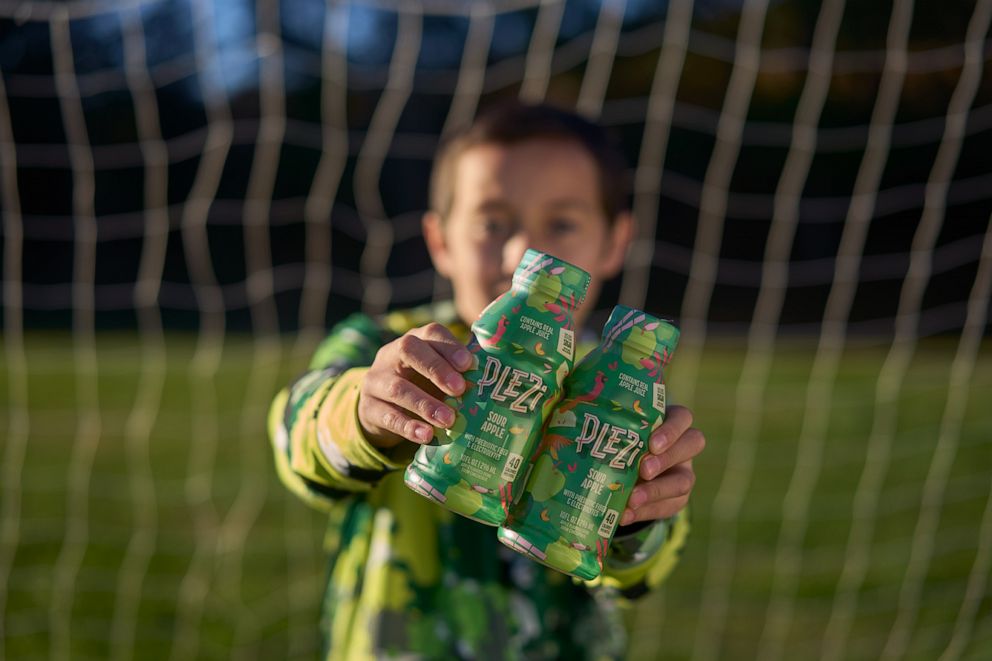 Obama has long been invested in public health, particularly in children's nutrition. During her time as first lady, she launched the Let's Move! campaign, the Chef's Move to Schools program, which paired chefs with interested schools to create healthy meals that meet schools' dietary guidelines and budgets, and championed the Healthy, Hunger-Free Kids Act that her husband, former President Barack Obama, signed into law in December 2010.
Now, as a co-founder and strategic partner with PLEZi Nutrition, Obama will work behind-the-scenes to guide the company's mission as "a driver of change and model for how food and beverage brands can support the health of our next generation," the company stated.
PLEZi Nutrition is "focused on lowering sugar content and lowering sweetness to help adjust kids' palates to crave less sweetness overall," the company said in a press release shared with ABC News. "In addition to reducing the sugar and sweetness, they are adding in nutrients kids need, all with the aim to replace sugary drinks and snacks."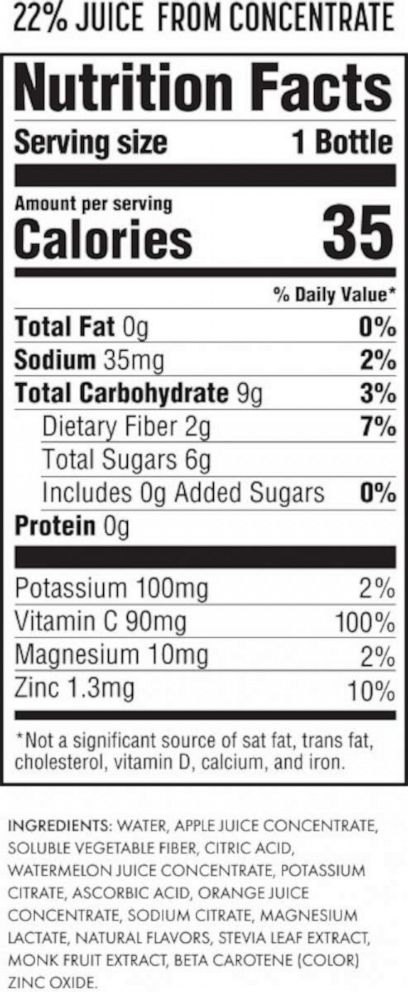 On average, kids in the U.S. don't consume the recommended levels of nutrients and instead consume far too much added sugar — 53 pounds of added sugar per year on average, according to the press release. "Sugar-sweetened beverages, also referred to as sugary drinks, are the leading source of added sugar, and nearly two-thirds of youth consume sugary drinks on a given day," the statement continued.
In the years ahead, PLEZi has plans to expand beyond beverages and into the healthy snacks space.
The company will also work to provide beyond its product lines with an educational platform for parents and kids. It also plans to dedicate a chunk of its marketing budget to promotional content around what's best for kids' health, including the importance of water as a primary beverage for kids.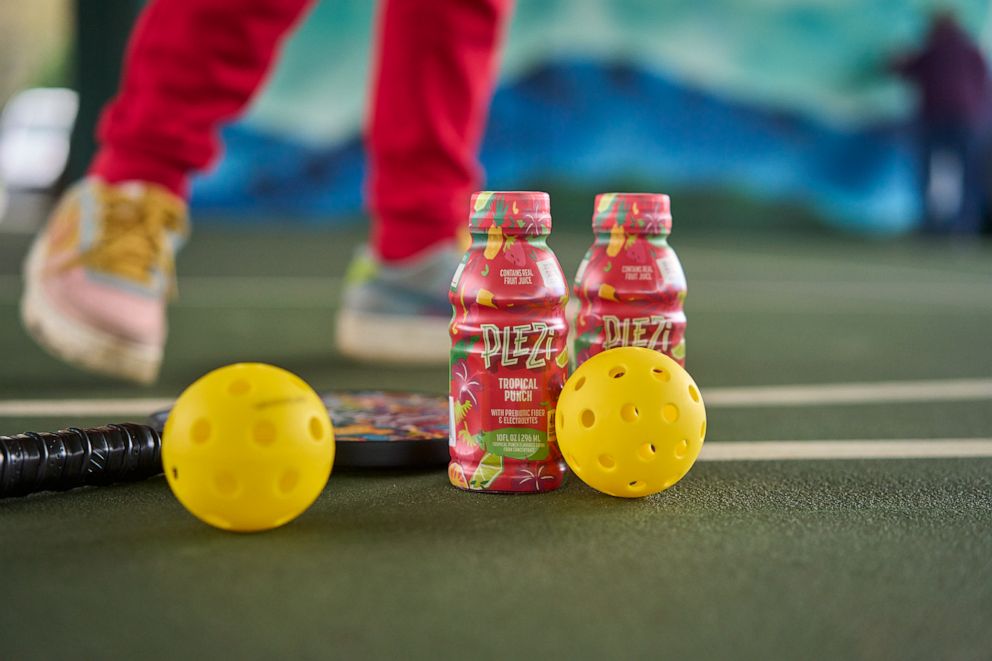 Obama also announced the PLEZi "Kitchen Cabinet" advisory group, led by food policy expert Debra Eschmeyer, who will guide and advise those educational efforts, marketing approaches and product development. The group includes doctors, professors, bestselling authors and CEOs with combined accolades and experience in public health, school nutrition, parenting, medicine and advocacy.
Eschmeyer previously served as executive director of the Let's Move! initiative and is a former senior White House policy adviser for nutrition.
PLEZi Nutrition states on its website that it has already made an initial $1 million donation to FoodCorps' Nourishing Futures initiative, which aims to "ensure all 50 million students across the country have access to nutrition education and free school meals by 2030."