This grapefruit soda is one of my favorite homemade soda recipes! 3 more recipes I absolutely love are my Orange Cream, Lemon-Lime and Ginger Ale sodas.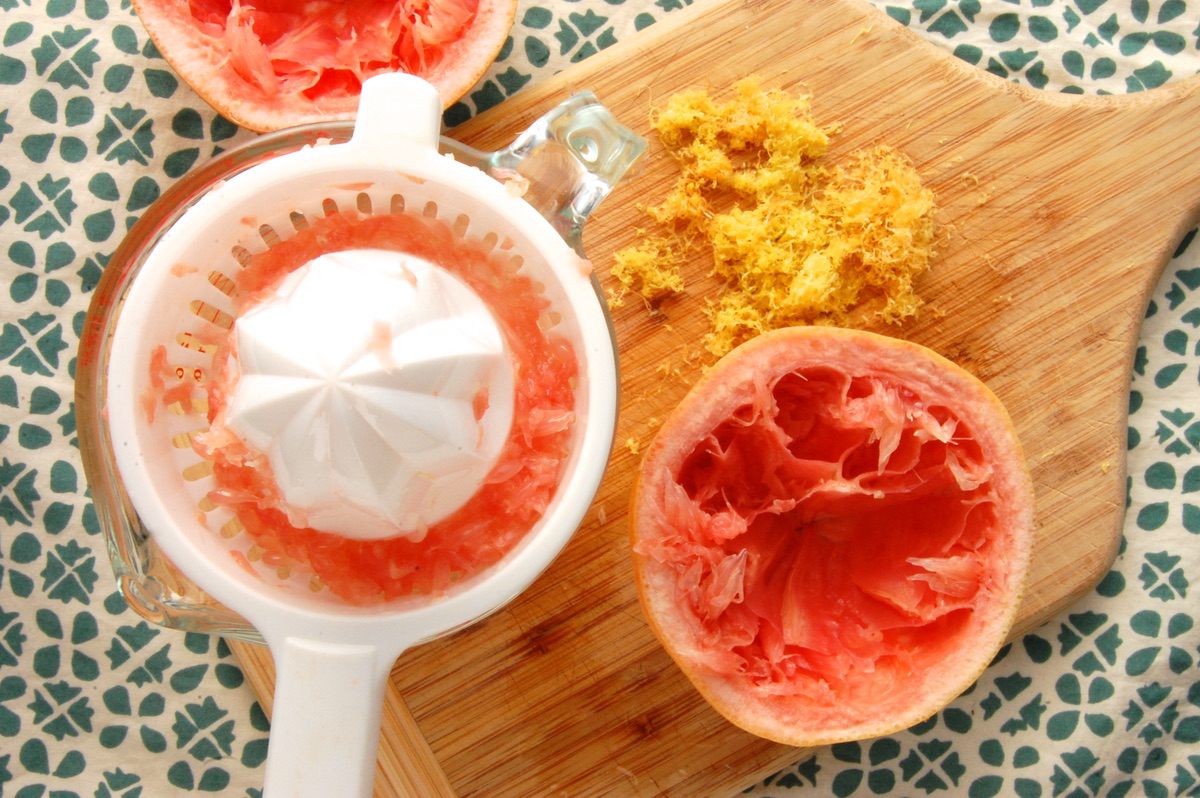 Grapefruits are not all created equally. Pink or red grapefruits have a slight advantage over the white variety, because the phytonutrients that give grapefruits their red color provide additional health benefits. These include a lowered risk of heart disease and reduced levels of bad cholesterol. And every kind of grapefruit provides an amazing amount of vitamin C and vitamin A, all the more reason to enjoy this grapefruit soda.
To start making the grapefruit soda, first you need to make the grapefruit syrup. The syrup is where the flavor for the recipe is concentrated. The zest and juice of an entire grapefruit should go into a small saucepan. Juice from half a lemon, ginger coins, a whole lot of honey, and a pinch of salt should also be added.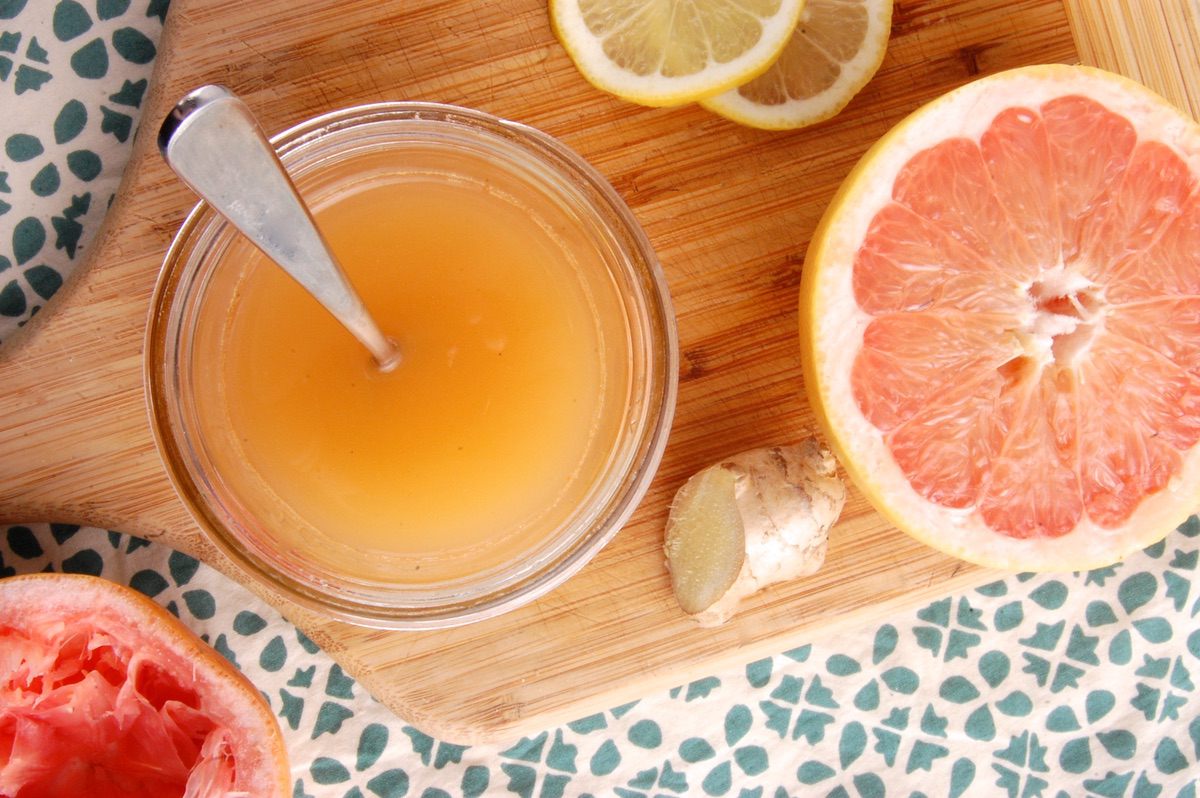 Ginger coins are just a fancy way of saying very thin slices of fresh ginger. Since grapefruits are naturally very tart, a lot of honey is added to round out the flavor. The sweetness level is completely customizable, so if you prefer a more bitter soda, use less honey.
After simmering the ingredients for just a few minutes, let the grapefruit syrup steep for about an hour. Drain the mixture through a fine mesh sieve and get rid of the solids (you won't need those anymore). At this point, the grapefruit syrup can be stored in the refrigerator until you are ready to serve it.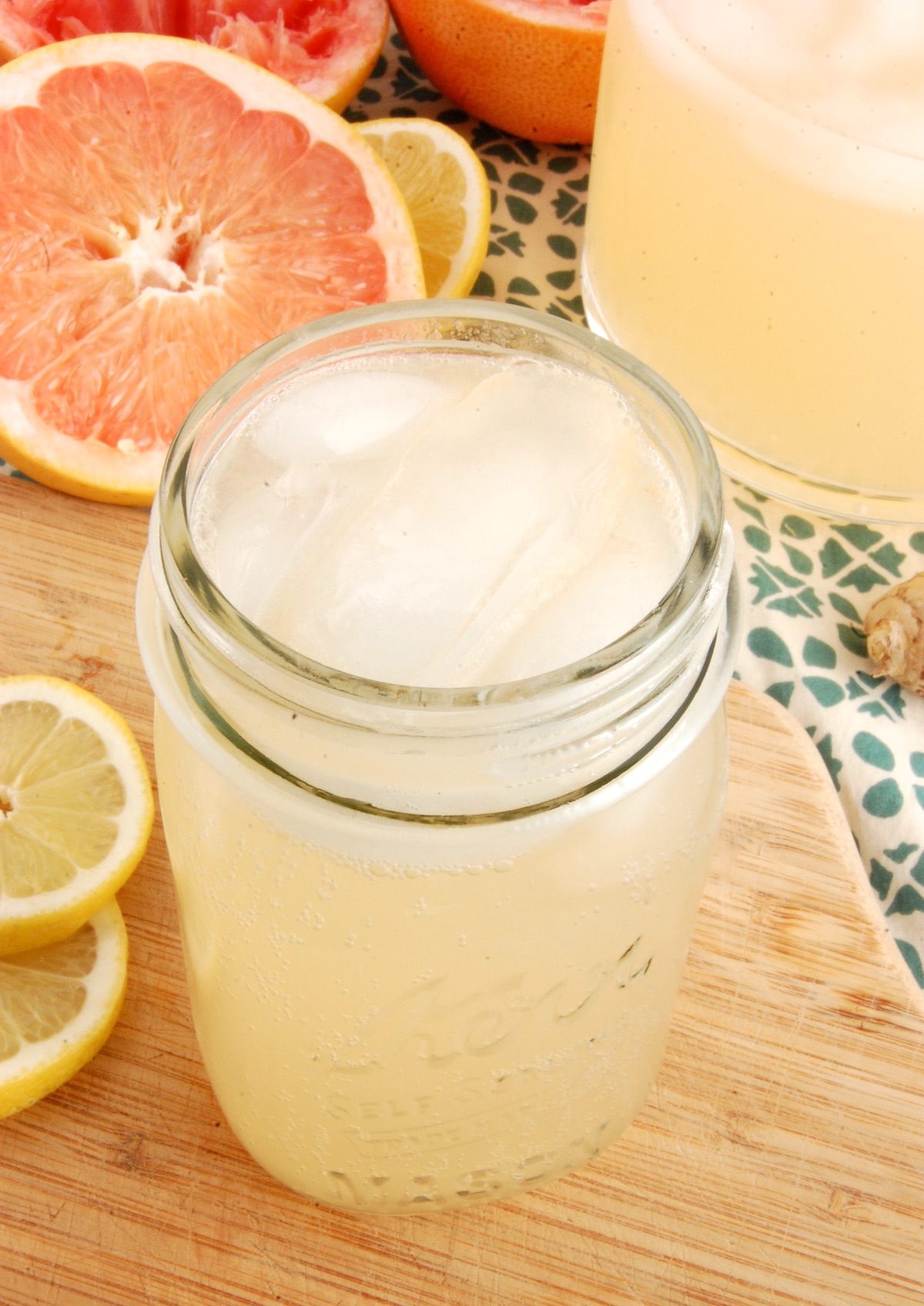 You can serve the grapefruit syrup all at once, like in the instructions, or just add a spoonful at a time to a glass with some seltzer water. It just needs to be mixed with your preferred amount of seltzer and ice. The soda is incredibly easy to make and very tasty as well, so there is no reason not to try the homemade version!