Together, exercise and good nutrition have numerous benefits for our overall health. Just 30 minutes of aerobic workouts, five days a week can impact cardiovascular health, including lowering the risk of heart disease, hypertension and type 2 diabetes.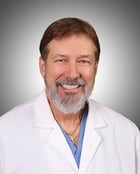 Jonathan Hemphill, MD, a cardiologist with Dignity Health Mercy Medical Group, shares why regular physical activity is a key component to heart health, and how to incorporate heart-healthy exercise and eating habits into your own life.

How to begin
"The best exercises are the ones that work for you," says Dr. Hemphill. Try these tips to add consistent exercise into your daily habits: 

Understand your physical limitations

— For those who have physical limitations, or are unsure of what type of exercise is best for their body, Dr. Hemphill recommends speaking with a doctor. "For example, patients with degenerative arthritis of the hips or knees might find water aerobics or walking laps beneficial," he explains.

Start slow

— You do not necessarily need to work up a sweat or feel short of breath for your body to reap the benefits. Start by simply adding more movement into your day. Take a daily walk with a loved one, opt for the stairs or plant a garden. If you choose an activity you enjoy, it will be easier to stick to in the long run.
Track your progress and celebrate your achievements

— Dr. Hemphill recommends making a list of your exercise goals. "Acknowledging and celebrating the achievements you've made is a rewarding and motivating process," says Dr. Hemphill. Tracking exercise goals can also help you stick to a consistent schedule. Try a calendar or checklist to track your weekly workouts and recognize when you've developed a routine. 
Heart-healthy fuel
According to the Centers for Disease Control and Prevention (CDC), maintaining a healthy diet can reduce your risk of various cardiovascular diseases, heart attacks and strokes. Dr. Hemphill agrees. 
"A diet that incorporates monounsaturated fats is very good for cardiovascular health," says Dr. Hemphill. Try incorporating foods like olive oil, seeds and avocados into your diet. 
Swap saturated fat, which occurs naturally in meat and dairy products, for lean meats, fish and soft margarine (instead of butter). Avoid trans fats by skipping deep-fried and processed foods for those with "0 g trans fats" or "unhydrogenated oils" listed on the nutrition label. Both types of fats are known to clog arteries and cause heart conditions. Dr. Hemphill also recommends keeping simple carbohydrates like chips, bread and pasta at a minimum. 
When it comes to heart health, knowing how much to eat can be equally as important as the type of food we put into our bodies. Dr. Hemphill recommends following portion control to maintain a healthy weight, and avoiding skipping meals, which can often increase blood sugar and have adverse effects. 
Key takeaways
Physical activity can mitigate your risk of developing cardiovascular disease. As you incorporate exercise into your healthy habits, remember to:
Develop an exercise routine that works with your lifestyle and physical limitations
Aim for 30 minutes of physical activity, five days a week
Fuel your body with heart-healthy fats and fiber rich foods like legumes, fruit and vegetables
If you need help implementing heart-healthy habits, or believe you may be at high risk of cardiovascular disease, schedule an appointment with your primary care physician. Our "Find a Doctor" tool can help you find a Dignity Health physician near you.