I must confess I'm a huge fan of fast food, especially McDonald's. I mean, who can resist a juicy burger with fresh fries on the side?
Even though I enjoy these, I also try to stay healthy and keep my diet clean. Luckily, many fast food places now offer healthier options.
If you're trying to stay on track like me but find yourself out, here are some suggestions for healthy fast food options.
What to Look for
When it comes to choosing healthy fast food options, knowing what to look for is essential.
That way you can make smarter choices that align with your health goals. When choosing your meal, pay attention to the following:
Nutrient-rich ingredients
One important aspect to consider is whether the options include plenty of vegetables, lean proteins, whole grains, and healthy fats. These ingredients are rich in essential nutrients and can help maintain a balanced calorie count.
Low sodium content: Another important factor to keep in mind is the sodium levels in the options. Excessive sodium intake can lead to high blood pressure and other health issues, so it's best to choose options with lower sodium levels that contribute to a healthier balance.
Minimal added sugars: Avoiding added sugars is crucial as they can contribute to weight gain and increase the risk of chronic diseases. Opt for foods and beverages with little to no added sugars to make a healthier choice.
Healthier cooking methods: When selecting options, prioritize those that are grilled, baked, or steamed instead of deep-fried or breaded. Foods cooked using these methods tend to be lower in unhealthy fats and calories, promoting better overall health.
Fresh and whole ingredients: Choose options that prioritize fresh and whole ingredients rather than processed or pre-packaged foods. Fresh ingredients provide more nutrients and fewer additives, ensuring a healthier choice.
Balanced meals: Strive to select meals that include a mix of macronutrients such as carbohydrates, proteins, and fats. This balance not only keeps you satisfied but also provides sustained energy.
Always keep in mind that balance and moderation are key, and incorporating healthier alternatives can help you maintain a nutritious diet even when eating fast food.
Healthy Meals at Popular Chains
McDonald's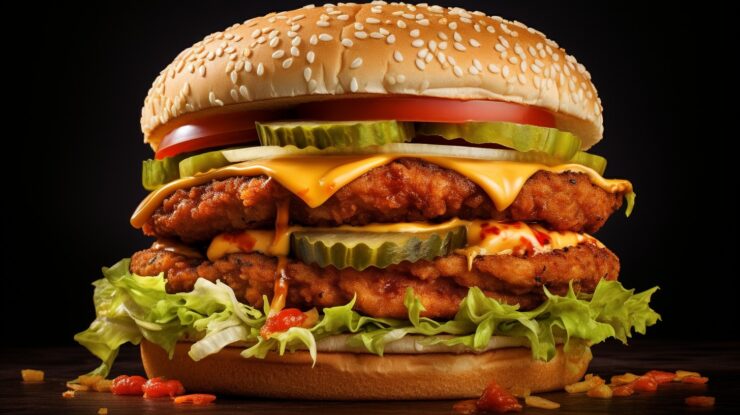 When it comes to healthy delights at McDonald's, there are several choices that can help you make better choices while still enjoying a meal.
Grilled chicken options: McDonald's offers grilled chicken sandwiches and salads that are lower in calories and fat compared to their fried counterparts. These options can be a healthier choice when ordering at McDonald's.
Salads: McDonald's has a variety of salad options on their menu. Opt for salads that include grilled chicken or fish, and choose dressings that are lighter in calories, such as balsamic vinaigrette or light Italian dressing.
Fruit and yogurt parfait: For a healthier alternative to dessert, McDonald's offers a fruit and yogurt parfait. It is a delicious option that provides a serving of fruit and calcium from the yogurt.
Side dishes: Instead of opting for french fries, choose healthier side dishes such as apple slices or a side salad. These choices are lower in calories and provide essential vitamins and minerals.
Water or unsweetened beverages: To avoid extra sugar and calories, choose water or unsweetened beverages like unsweetened iced tea or black coffee.
Follow these steps and you can enjoy a meal at McDonald's while still prioritizing your health and well-being.
Subway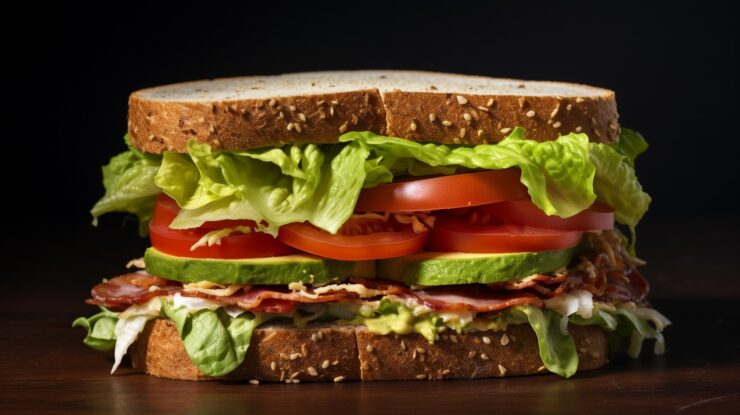 Living in Manhattan has it's pros and cons, one of the prios is definitely their tasty subway sandwiches.
Subway is known for its wide range of healthy options. They offer a variety of sandwiches and salads that can be customized to fit your dietary preferences. 
| Sandwich | Description |
| --- | --- |
| Veggie Delite | The healthiest Subway sandwich with no meat. Load it with fresh veggies. Only 430 calories for a footlong. |
| Sweet Onion Chicken Teriyaki | Teriyaki-glazed grilled chicken in sweet onion teriyaki sauce. Pair it with crunchy peppers, lettuce, tomatoes, and cheese. |
| Grilled Chicken | Protein-rich, white-meat grilled chicken. 590 calories for a footlong. Enhance the flavor with buffalo sauce or honey mustard. |
| Rotisserie-Style Chicken | High-quality, juicy chicken with 23 grams of protein for a six-inch sub. Add more protein by doubling the chicken or adding bacon. |
| Black Forest Ham | Fresh and flavorful with low total fat compared to other protein counterparts. Add honey mustard for a sweet twist. |
| Turkey Melt | Grilled turkey with cheese and veggies. |
| Roast Beef | Healthy sandwich with 22 grams of protein. Ideal for post-workout meals. |
| Turkey Cali Club | Piled high with lean protein and veggies. Includes avocado spread for healthy fats. |
| Veggie Patty | High-protein veggie patty made with mushrooms, water chestnuts, onions, carrots, bell peppers, and black olives. Offers a lot of fiber with few added sugars. |
| Oven Roasted Turkey | Healthy choice with low cholesterol and 19 grams of protein. Can also be ordered as a wrap. Load with leafy greens and fresh cucumbers. |
They also provide nutritional information for all of their menu items, making it easier for customers to make informed choices.
Subway has implemented changes to reduce sodium content in their sandwiches and offer healthier sides like apple slices and yogurt.
Some menu items, like the meatball marinara sandwich or the cookies, are higher in calories and should be consumed in moderation.
When ordering, opt for whole grain bread, lean protein options, and load up on fresh vegetables.
This way, you can enjoy a tasty and nutritious meal at Subway while staying on track with your health goals.
Taco Bell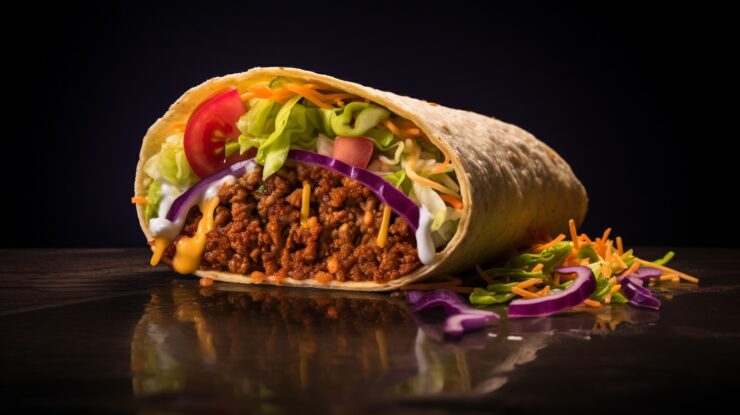 Taco Bell offers a variety of menu options that can be enjoyed as part of a healthy fast-food meal.
Menu Option
Description/Recommendation
Main Courses
Power Menu Bowl
Grilled chicken, black beans, rice, and vegetables.
Fresco Style Options
Traditional sauces and cheese were replaced with pico de gallo.
Crunchy Taco
Lower in calories compared to other tacos.
Cantina Power Salad
Grilled chicken, black beans, lettuce, and pico de gallo.
Side Dishes

Black Beans
A healthier option than refried beans.
Pinto Beans
A healthier alternative to refried beans.
Beverages
Water
A calorie-free and hydrating choice.
Unsweetened Iced Tea
No added sugars.
Diet Soda
Lower in sugar than regular sodas.
Chick-fil-A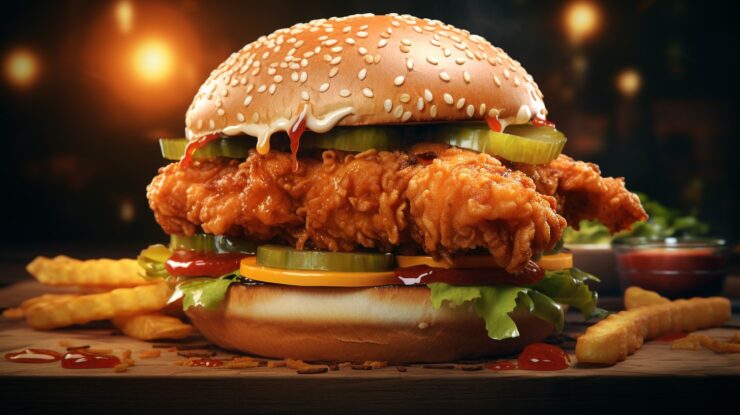 This is a popular fast-food chain known for its chicken-based menu options. They offer a variety of dishes that can be considered healthier choices compared to other fast-food chains.
Grilled Chicken: Chick-fil-A offers grilled chicken options, which are lower in fat and calories compared to their breaded and fried counterparts. The grilled chicken sandwich is a good choice for those looking to reduce their calorie intake.
Salad Options: Chick-fil-A has a range of salads on its menu. The Grilled Market Salad, for example, is made with mixed greens, grilled chicken, and a variety of fresh vegetables. Opting for a salad can help increase your vegetable intake and provide a healthier meal option. 
Avoid Fried Options: While Chick-fil-A is known for its fried chicken, it's best to avoid these items if you're looking to make healthier choices. Fried chicken sandwiches and nuggets are high in calories and unhealthy fats. Opt for grilled options instead.
Sides: Chick-fil-A offers healthier side options such as fruit cups, side salads, and their superfood side. These sides are lower in calories and provide more nutritional value compared to their waffle fries or other fried options.
Beverages: The restaurant offers a variety of options, including water, unsweetened iced tea, and diet lemonade. These choices are lower in sugar and calories compared to sodas or sweetened beverages.
Although there are healthier options, the overall nutritional value of your meal will depend on your choices. 
Wendy's
When it comes to Wendy's, there are several menu items that can be considered as healthier choices:
Grilled Chicken Sandwich: The grilled chicken sandwich at Wendy's is a good option for those looking for a lean protein option. It contains only 370 calories and 10 grams of fat.
Apple Pecan Chicken Salad: For a lighter meal, the apple pecan chicken salad is a great choice. It is made with grilled chicken, apples, pecans, and cranberries, and is served with a tangy pomegranate vinaigrette dressing. The salad has only 360 calories and provides a good source of fiber and vitamins.
Baked Potato: Wendy's offers baked potatoes as a side option. This is a healthier alternative to fries and is a good source of potassium and fiber. Avoid adding too much butter or sour cream to keep the calories in check.
Plain Frosty: If you are looking for a sweet treat, plain Frosty is a better choice than some of the other high-calorie desserts on the menu. It is lower in calories and fat compared to other options.
Panera Bread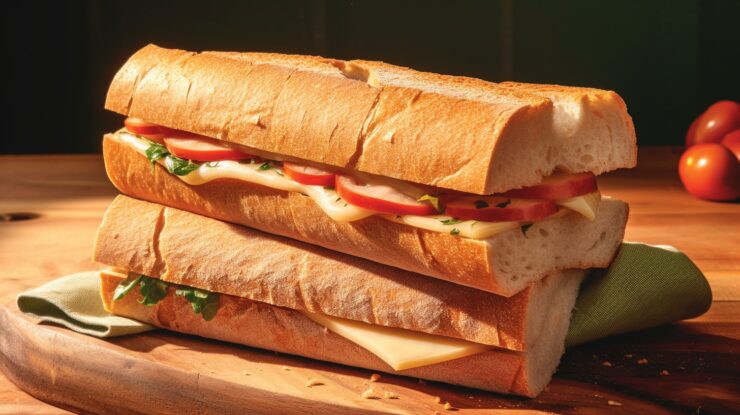 Panera Bread offers a range of healthier options for those looking to make better choices when dining out
Fresh salads: these are a great choice for those looking to eat healthier. Their salads are made with crisp greens, a range of vegetables, and toppings such as grilled chicken or shrimp. It's important to note that some salads at Panera Bread can be high in calories and fat, so be sure to choose dressings wisely and opt for lighter options.
Soups: They offer a variety of soups made with quality ingredients and flavors. The soups at Panera Bread can be a good source of nutrients, but be mindful of portion sizes and opt for lower sodium options if available.
Sandwiches and wraps: While these options can be delicious, it's important to be mindful of the ingredients used. Look for options that include lean proteins like grilled chicken or turkey, and plenty of fresh vegetables. Opt for whole-grain bread or wraps for added fiber.
Side dish: Panera Bread offers a variety of choices including fruit, chips, or a cup of soup. Choosing a lighter side option can help keep your overall meal healthier.
Beverages: You can choose water, unsweetened tea, and low-sugar drinks. Avoiding sugary sodas and opting for healthier beverage choices can help reduce your overall calorie intake.
Panera Bread provides nutritional information for its menu items, which can be helpful when making healthier choices. Take the time to review the nutritional information and choose options that fit your dietary needs and goals.
Chipotle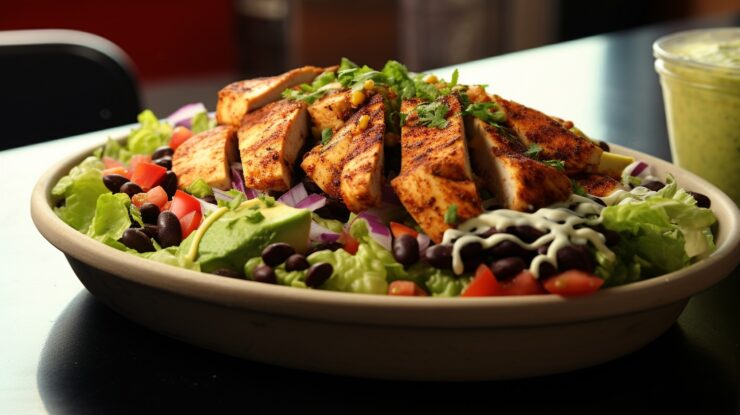 Chipotle allows you to build your own meal, giving you the flexibility to choose ingredients that align with your dietary needs and preferences.
They focus on using high-quality, fresh ingredients. Their meats are naturally raised, and they offer organic options for beans and rice.
Protein Options
Chipotle offers a variety of protein options, including chicken, steak, carnitas (pork), barbacoa (shredded beef), sofritas (tofu), and veggies.
You can choose one or a combination of these proteins to create a balanced meal.
Veggie-friendly 
If you're looking for vegetarian or vegan options, Chipotle has plenty to offer. You can opt for veggies, beans, guacamole, and salsa to create a flavorful and satisfying meal.
No Artificial Additives 
Chipotle is committed to serving food with no artificial additives or preservatives. This means you can enjoy your meal without worrying about unnecessary additives. 
Pro-Tip: To make your Chipotle meal even healthier, opt for brown rice instead of white and choose toppings like lettuce, tomatoes, and salsa verde, which are low in calories and packed with nutrients. Also, be mindful of portion sizes and limit the amount of cheese, sour cream, and guacamole you add as they can add extra calories and fat to your meal.
Choose Healthier Alternatives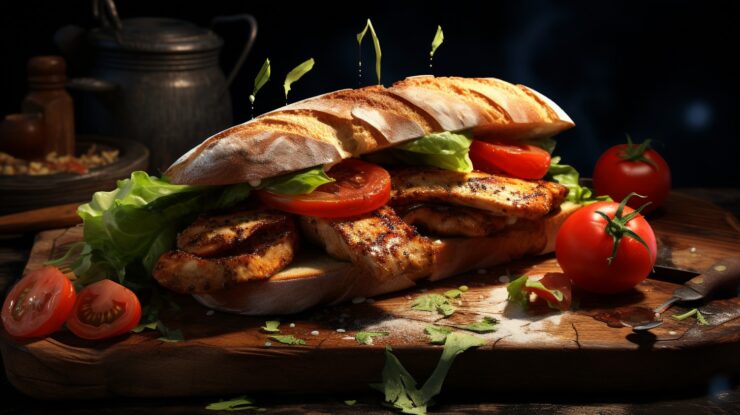 Burgers and Sandwiches
Burgers and sandwiches are popular options at fast food restaurants, but not all are created equal when it comes to nutrition. Here is a table showcasing some healthier choices at popular fast-food chains:
| | | | | |
| --- | --- | --- | --- | --- |
| Fast Food Chain | Healthier Option | Calories | Saturated Fat (g) | Sodium (mg) |
| McDonald's | Artisan Grilled Chicken Sandwich | 380 | 3.5 | 1110 |
| Subway | 6-inch Turkey Breast Sub | 280 | 0.5 | 820 |
| Taco Bell | Black Bean Crunchwrap Supreme | 430 | 4.5 | 1030 |
| Chick-fil-A | Grilled Chicken Sandwich | 320 | 3 | 830 |
| Wendy's | Grilled Chicken Sandwich | 360 | 2 | 1060 |
| Panera Bread | Mediterranean Veggie Sandwich | 420 | 3 | 1000 |
| Chipotle | Chicken Burrito Bowl | 500 | 7 | 1180 |
These options were chosen based on their lower calorie content, saturated fat levels, and sodium amounts compared to other burgers and sandwiches on the menu.
Salads
Salads can be a great healthy alternative. It can be an excellent way to incorporate more vegetables into your diet while enjoying a satisfying meal.
Grilled Chicken Salad: Many fast-food chains offer salads with grilled chicken as a protein option. These salads are usually packed with fresh vegetables like lettuce, tomatoes, cucumbers, and carrots, providing essential vitamins and minerals.
Caesar Salad: Caesar salads are a classic choice and often come with romaine lettuce, croutons, Parmesan cheese, and a creamy Caesar dressing. Opting for a lighter dressing or requesting it on the side can help reduce the calorie and fat content.
Garden Salad: A simple garden salad can be a refreshing and nutritious option. Look for salads with a mix of greens like spinach, kale, and arugula, along with a variety of colorful vegetables.
Asian Salad: Many fast-food chains offer Asian-inspired salads that feature grilled or crispy chicken, crunchy toppings like crispy noodles or wontons, and flavorful dressings like sesame ginger or soy vinaigrette.
Southwest Salad: If you're looking for a salad with a little kick, a southwest salad can be a great choice. These salads often include grilled chicken, black beans, corn, tomatoes, and a zesty dressing like chipotle ranch.
When choosing a salad, be mindful of the dressing. Opt for lighter dressings like balsamic vinaigrette, oil and vinegar, or a light Italian dressing.
You can also ask for dressing on the side and add it sparingly to control the amount you consume.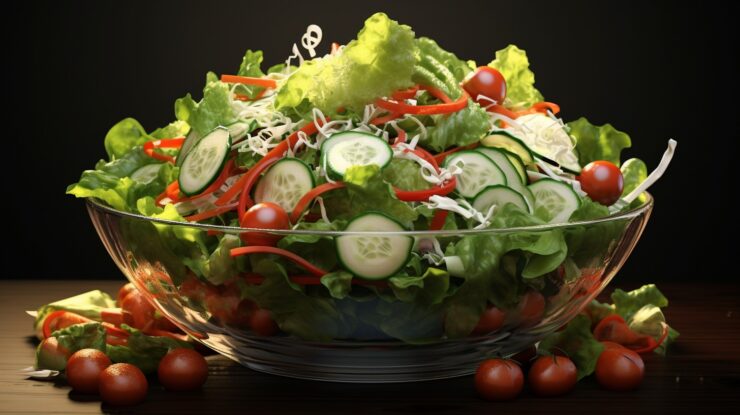 Tacos and Burritos
The table below displays the nutritional information for Tacos and Burritos at popular fast-food chains. 
| | | | | | | |
| --- | --- | --- | --- | --- | --- | --- |
| Restaurant | Taco/Burrito | Calories | Total Fat (g) | Sodium (mg) | Protein (g) | Carbohydrates (g) |
| Taco Bell | Crunchy Taco Supreme | 200 | 12 | 380 | 9 | 15 |
| Subway | Chicken & Bacon Ranch Melt | 570 | 27 | 1680 | 36 | 48 |
| Chipotle | Barbacoa Burrito | 740 | 40 | 2080 | 38 | 62 |
| Qdoba | Grilled Steak Taco | 280 | 10 | 590 | 17 | 30 |
It's important to note that these nutritional values can vary depending on any additional toppings, sauces, or sides you choose. Avoid extra cheese, sour cream, and fried toppings to keep the calorie and fat content low.
Chicken Options
Chicken can be a healthier choice compared to burgers or other fried items. 
Grilled Chicken Sandwich: Many fast food chains offer grilled chicken sandwiches as a healthier alternative to fried chicken sandwiches. These sandwiches are often lower in calories and fat. For example, McDonald's offers a grilled chicken sandwich with 370 calories and 7 grams of fat.
Grilled Chicken Salad: If you're looking for a lighter option, consider a grilled chicken salad. These salads usually include fresh vegetables, such as lettuce, tomatoes, and cucumbers, along with grilled chicken. You can choose a dressing with a lower fat content or try salsa as a healthier alternative.
Grilled Chicken Wrap: Wraps are another great option for a quick and healthy meal. Fast food chains like Subway and Chipotle offer grilled chicken wraps with a variety of vegetables and sauces. Opt for whole wheat or spinach wraps for added nutrition.
Grilled Chicken Nuggets: If you're craving nuggets, opt for the grilled option instead of the traditional fried ones. Grilled chicken nuggets are lower in calories and fat, making them a better choice for your overall health. Chick-fil-A offers flavorful and satisfying grilled chicken nuggets.
Chicken Caesar Salad: Caesar salads with grilled chicken are a popular choice at fast food chains. These salads typically include romaine lettuce, Parmesan cheese, croutons, and grilled chicken. Be mindful of the dressing, as it can add extra calories and fat.
Side Dishes
Here are some examples of healthier side dishes that complement your main meal:
| Restaurant | Item 1 | Item 2 |
| --- | --- | --- |
| McDonald's | Side Salad: A fresh mix of lettuce and vegetables, served with your choice of dressing. | Apple Slices: A pack of sliced apples, a great option for a healthier snack. |
| Subway | Veggie Delite Salad: A combination of various fresh vegetables with your choice of dressings. | Baked Chips: A healthier alternative to regular fried chips, available in various flavors. |
| Taco Bell | Black Beans and Rice: A flavorful combination of black beans, seasoned rice, and spices. | Pico de Gallo: Freshly prepared salsa made with diced tomatoes, onions, and cilantro. |
| Chick-fil-A | Fruit Cup: A mix of fresh fruits like grapes, apples, and oranges, served chilled. | Superfood Side: A blend of kale and broccolini, topped with a maple vinaigrette and dried sour cherries. |
| Wendy's | Apple Bites: Bite-sized pieces of apple, perfect for a refreshing and healthy snack. | Side Caesar Salad: A classic Caesar salad with crispy lettuce, Parmesan cheese, and Caesar dressing. |
| Panera Bread | Mediterranean Quinoa Salad: A flavorful mix of quinoa, kalamata olives, cucumbers, and tomatoes. | Fresh Fruit Cup: A cup of assorted fresh fruits, a great way to add vitamins to your meal. |
| Chipotle | Cilantro-Lime Rice: Fragrant rice cooked with fresh cilantro and a hint of lime. | Roasted Chili-Corn Salsa: A zesty and smoky salsa made with roasted corn, peppers, and spices. |
Beverages
Water: Opt for plain water, as it is the healthiest choice with zero calories or added sugars. You can also ask for a slice of lemon or lime to add some flavor without the extra calories.
Unsweetened Iced Tea: If you prefer something refreshing with a little flavor, unsweetened iced tea can be a good option. It is generally low in calories and provides some antioxidants.
Black Coffee: A simple cup of black coffee is a low-calorie choice that can provide a quick energy boost. Avoid adding cream, sugar, or flavored syrups to keep it healthy.
Diet Sodas: If you enjoy carbonated beverages, opt for diet sodas instead of regular ones. They are sugar-free and have fewer calories.
Low-Fat Milk: Some fast food restaurants offer low-fat milk as a beverage choice. It can be a good source of calcium and protein, especially for children or those looking to increase their dairy intake.
Freshly Squeezed Juices: Some fast food chains offer freshly squeezed juices that can be a healthier alternative to sodas or sugary drinks. Be mindful of portion sizes and avoid adding extra sugar.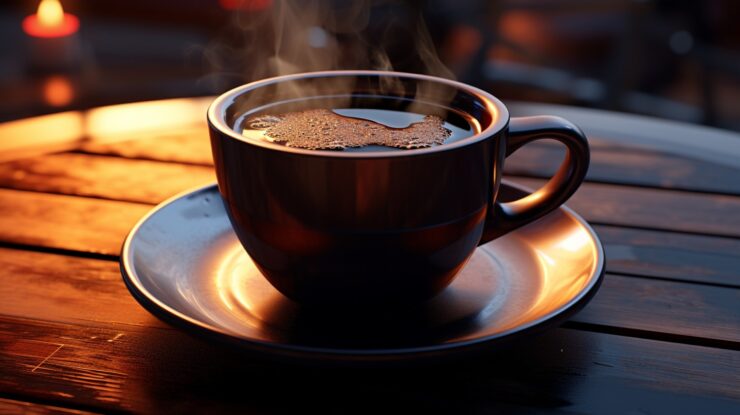 Be cautious of high-calorie options such as milkshakes, sweetened coffees, or fruit smoothies that may contain added sugars.  
Fun Fact: Did you know that the tradition of serving beverages alongside meals dates back to ancient times? In ancient Rome, it was common for people to drink water or wine with their meals.
Similarly, in medieval Europe, beer and ale were often consumed with meals as they were considered a safer alternative to water.
Over the years, the variety of beverages available has expanded, with an increased focus on providing healthier options.
Today, fast-food restaurants strive to provide a range of beverage choices to cater to different preferences and dietary needs.
Additional Tips
When dining at fast food restaurants, making healthier choices can sometimes be a challenge.
With a little knowledge and strategy, it is possible to enjoy a meal that is both satisfying and nutritious.
Opt for grilled instead of fried: Choose menu items that are grilled or baked instead of fried. This will significantly reduce the amount of unhealthy fats and calories in your meal.
Load up on vegetables: Incorporate as many vegetables as possible into your meal. Whether it's adding lettuce and tomatoes to a sandwich or opting for a side salad instead of fries, vegetables are packed with essential nutrients and can help you feel more satisfied.
Choose water or unsweetened beverages: Avoid sugary drinks like soda or milkshakes, as they are high in added sugars and empty calories. Instead, opt for water, unsweetened tea, or plain coffee.
Control portion sizes: Fast food restaurants often serve oversized portions. Be mindful of how much food you actually need and consider sharing a meal or ordering from the children's menu to ensure more reasonable portion sizes.
Limit added condiments: Sauces, dressings, and condiments can add significant amounts of calories, unhealthy fats, and sodium to your meal. If possible, ask for these items on the side or use them sparingly.
Look for whole grain options: When choosing sandwiches or wraps, opt for whole grain bread or tortillas. Whole grains provide more fiber and nutrients compared to their refined counterparts.
Be cautious of hidden sugars: Many fast food items contain hidden sugars, even in savory dishes like sauces or dressings. Check the nutrition information and ingredient list to make informed choices.
Customize your order: Most fast-food restaurants are willing to accommodate special requests. Don't be afraid to ask for modifications, such as extra vegetables, no cheese, or dressing on the side.
Plan ahead: If possible, check the menu and nutrition information online before visiting the restaurant. This will allow you to make a more informed choice and avoid impulsive, unhealthy decisions.
Small changes can add up and contribute to a balanced and nutritious diet.
Interesting Facts:
✅ Many fast-food restaurants now offer healthier options alongside their regular menu items. (Source: Healthline)
✅ Chipotle Mexican Grill focuses exclusively on providing healthy fast food with organic, local ingredients. (Source: Healthline)
✅ Chick-fil-A was the first fast-food restaurant in the US to offer a menu free of trans fat and has healthy options like grilled chicken nuggets and salads. (Source: Healthline)
✅ Wendy's, the third-largest hamburger fast-food chain, offers chicken salads and wraps. (Source: Healthline)
✅ Starbucks offers Rolled and Steel Cut Oatmeal as a healthy menu option. (Source: Prevention)
FAQs:
Are there any ordering hacks to make fast food orders more nutritious?
Yes, for example, at Taco Bell, you can order "fresco" to remove dressing, cheese, or sour cream.
Can I find healthy options at most restaurants, or is it limited to certain places?
Healthy options are becoming more common across many fast-food chains. While not all restaurants offer extensive healthy menus, you can often find nutritious choices like salads, grilled chicken, and low-sodium options at many popular chains.
Are there any desserts that are relatively healthy?
Some fast food chains offer healthier dessert options, like fruit cups or yogurt parfaits, which can satisfy your sweet tooth without being overly indulgent. These choices are typically lower in calories and added sugars compared to traditional desserts.
How can I avoid hidden sugars in meals?
Check the ingredient list and nutrition information for dressings, sauces, and condiments. Opt for options with no added sugars or choose to use them sparingly or on the side.
Is it possible to get nutritional information before ordering?
Yes, many fast food chains provide nutritional information on their websites or in-store brochures. This information allows you to make informed choices and select menu items that fit your dietary needs and goals.
The Bottom Line
In the big world of fast food, it's nice to see that there are some healthier choices for those of us who like going to the drive-thru.
Places like McDonald's and Panera Bread now offer fresh salads and wholesome foods because more people want healthier options.
I'm a big fan of McDonald's, and I care about staying healthy, so I'm happy about this. It shows that you can enjoy tasty food without giving up on your health.
So, the next time you're at your favorite fast-food place, remember that you can enjoy your meal without feeling guilty. You can pick something that is both yummy and good for you.