Transportation Secretary Pete Buttigieg vowed to "hold Norfolk Southern accountable" on Sunday amid sharp criticism over the federal government's response to the company's train derailment earlier this month in East Palestine, Ohio. 
In a letter to Norfolk Southern CEO Alan Shaw, Buttigieg wrote that the railroad "must live up to its commitment to make residents whole" after a train carrying toxic chemicals crashed on Feb. 3. 
"This is the right time for Norfolk Southern to take a leadership position within the rail industry, shifting to a posture that focuses on supporting, not thwarting, efforts to raise the standard of U.S. rail safety regulation," Buttigieg wrote in the letter. 
"It is imperative that your company be unambiguous and forthright in its commitment to take care of the residents — now and in the future."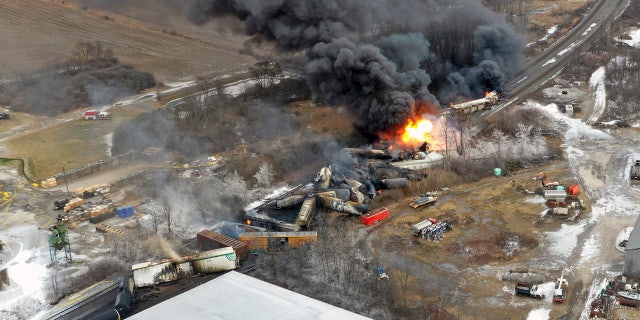 A spokesperson for Norfolk Southern told Fox News Digital that they have received the letter from Buttigieg and are reviewing it. 
WHITE HOUSE EXPLAINS WHY IT TURNED DOWN DISASTER RELIEF FOR OHIO
Shaw visited East Palestine on Saturday and met with local officials, Norfolk Southern employees who live in the town, and first responders. 
"In every conversation today, I shared how deeply sorry I am this happened to their home," Shaw said in a statement on Saturday. "We are going to do the right things to help East Palestine recover and thrive again."
About 50 rail cars, including 10 carrying toxic chemicals, derailed on the evening of Feb. 3 in East Palestine, a small town on the Ohio-Pennsylvania border. 
Officials conducted a controlled release of vinyl chloride from some of the cars three days later to avoid an explosion, sending hydrogen chloride and phosgene into the air. 
HOW TO TELL IF YOU'VE BEEN AFFECTED BY TOXIC CHEMICAL POISONING — AND WHAT TO DO ABOUT IT
Buttigieg has been pilloried by local officials, East Palestine residents, and lawmakers on both sides of the aisle for waiting 10 days to address the derailment. 
"Progress is being made, but we've got a long way to go, no stone unturned in making sure that the people here get answers to their question," Republican Ohio Rep. Bill Johnson, who represents East Palestine, told Fox News Digital on Saturday. "I give Secretary Buttigieg an F… I mean, he hasn't shown up."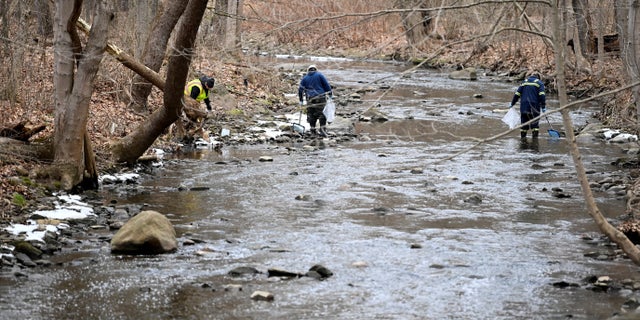 CLICK HERE TO GET THE FOX NEWS APP
Sen. Joe Manchin, D-W.Va., said "it is unacceptable that it took nearly two weeks for a senior Administration official to show up."
"I urge President Biden, Administrator Regan, and Transportation Secretary Buttigieg to provide a complete picture of the damage and a comprehensive plan to ensure the community is supported in the weeks, months and years to come, and this sort of accident never happens again," Manchin said in a statement. 
The Associated Press contributed to this report.