LOS ANGELES — As government officials close the book on the emergency phase of the COVID-19 pandemic, health authorities are turning their attention to the next chapter of the vaccination campaign.
Though nothing is etched in stone, federal officials are considering the authorization of another booster shot this spring.
The timing of that decision — and who would be eligible — remains unclear. But for older residents or those with underlying health conditions that make them more likely to develop a severe COVID-19 illness, another booster could provide peace of mind and an additional jolt of protection.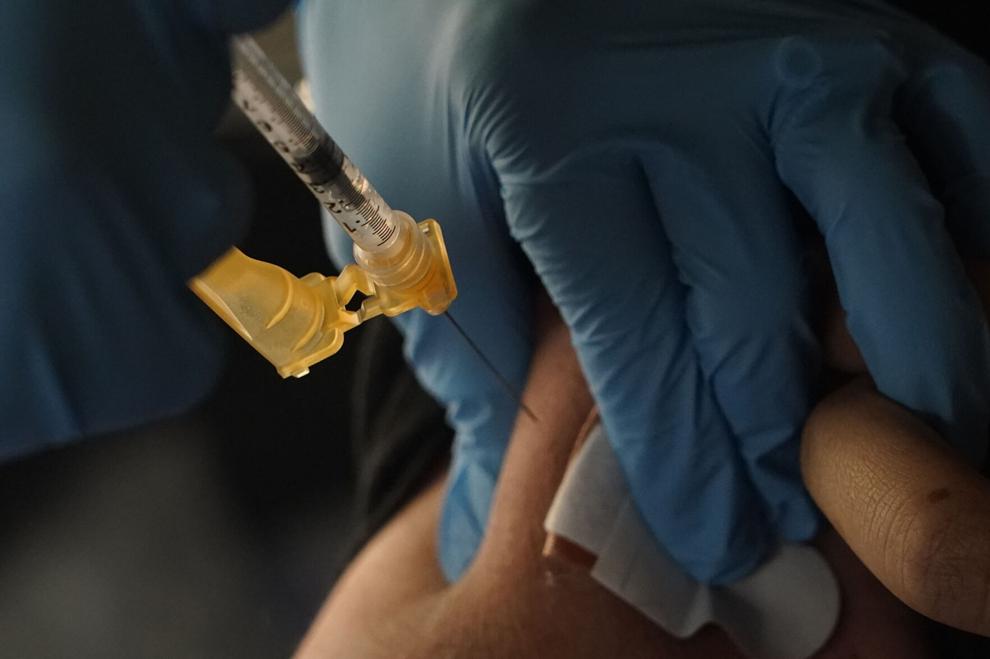 "Lots of people at higher risk are asking whether or not they need another dose. And we're waiting for guidance on that," Los Angeles County Public Health Director Barbara Ferrer said.
Authorities in Britain already greenlighted a spring booster shot — but only for nursing home residents, seniors 75 or older or those who are immunosuppressed and at least 5 years old.
"This year's spring program will bridge the gap to the planned booster program in the autumn, enabling those who are most vulnerable to be well-protected throughout the summer," Dr. Wei Shen Lim, chair of Britain's Joint Committee on Vaccination and Immunization, said in a statement.
Canada's National Advisory Committee on Immunization suggested a similar approach: making a spring booster available for those 65 or older as well as immunosuppressed adults and nursing home residents.
It remains to be seen how much of an appetite there could be for an additional booster in the U.S.
In California, 45% of vaccinated seniors received the updated booster shot. Among all age groups, only 25% of eligible Californians — that is, people who have completed their primary vaccination series — have rolled up their sleeves since the updated bivalent doses became available in September.
Even though uptake of the updated booster shot in Canada has been relatively low, officials there said it would be beneficial to offer additional doses.
"We have historically seen patterns of waning protection against severe disease by six months after the last dose, particularly in older adults without prior infection," Dr. Shelley Deeks, chair of Canada's National Advisory Committee on Immunization, said in a statement.
Emerging data demonstrate that those who get the bivalent booster shot are better protected against hospitalization and death, with the benefit particularly pronounced among older individuals.
Among people age 65 to 79 in L.A. County, for instance, those who got the updated booster had one-tenth the risk of being hospitalized compared with those who are unvaccinated, and roughly half the risk of being hospitalized compared with those who are vaccinated but haven't received the bivalent booster.
Even among younger adults, in their 30s and 40s, the benefits were noticeable. Those who got the updated booster had one-sixth the chance of being hospitalized than unvaccinated people, and roughly half the chance of being hospitalized compared with vaccinated people who hadn't gotten the updated booster.
The same goes with deaths. Those age 65 to 79 who got the updated booster were about one-tenth as likely to die from COVID-19 compared with unvaccinated people. They were roughly half as likely to die compared with vaccinated people who hadn't received the updated booster.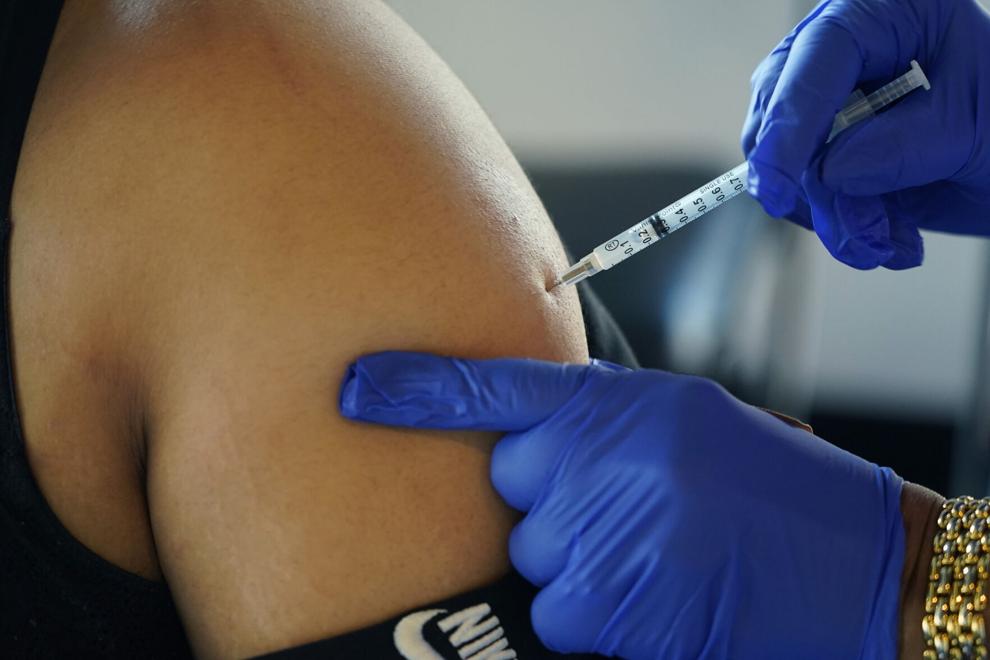 Even with the termination of many COVID-19 emergency declarations, officials stressed vigilance. Vaccinating those most at risk remains a key focus moving forward — particularly as the disease continues to kill thousands of people a week worldwide.
"These (deaths) are largely among individuals who are of older age, they may not have been vaccinated or received the full number of doses that are required for them at their age," said Maria Van Kerkhove, the World Health Organization's technical lead on COVID-19. "So the threat remains."
If authorized by U.S. health officials, additional doses of bivalent vaccine — designed to protect against Omicron subvariants that once dominated the coronavirus landscape — will, like in Britain and Canada, probably be made available for older people or others at higher risk of severe COVID-19 complications.
Dr. Peter Hotez, a pediatrics, molecular virology and microbiology professor at Baylor College of Medicine, has been a prominent supporter of making a second updated booster shot available, given what's known about COVID vaccines' waning protection over time.
"Uptake of the second (updated booster) may only be around 10%," Hotez tweeted. "But for those who want it — especially the immunocompromised — they should have that option."