A day spa is the ultimate getaway, offering a peaceful haven of pampering relaxation. Whether you're interested in a treatment or just unwinding, these facilities are designed to help you escape your everyday worries and unwind.
In addition to relaxing treatments, many day spas also feature health and fitness facilities like swimming pools, saunas, and gyms. Depending on the location and services provided, guests can access these amenities either as part of their package or separately.
1. Relaxation
For those in need of relief after a long day at work or just need to de-stress, visiting a day spa can be the ideal solution. They offer various treatments like massages, facials, and manicures, as well as facilities for relaxation like saunas and pools.
Stress is a problem that affects much of the population and can have detrimental effects on our physical and mental well-being. It may arise due to various reasons, from personal circumstances to work-related pressures. You can click the link: https://www.healthline.com/health/facts-about-stress to find out more about stress.
A day spa offers a vast selection of beauty and health services, so you can easily select the treatments that are perfect for you. High-quality products help create an inviting atmosphere so you can unwind in style.
2. Beauty
Day spas offer an array of beauty services to pamper yourself. Facials, waxing, and microdermabrasion are just a few of the services available at these establishments that can improve skin health while increasing energy levels.
Some spas offer salt therapy to reduce inflammation in the respiratory tract and open airways. This type of treatment could be an effective solution for treating asthma or other breathing disorders. You can learn more about the numerous benefits of salt therapy by clicking the link.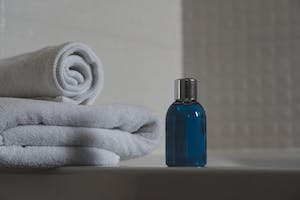 3. Health
Meditation is a beneficial component of a spa day that promotes mental clarity. Not only can it alleviate depression, anxiety, and other mood disorders, but it may also stimulate left frontal lobe activity to enhance focus in the present moment.
Meditation's calming effects are especially helpful for those suffering from insomnia, as it promotes better sleep patterns and can reduce headache intensity.
Many day spas also provide medical treatments, which can be an affordable way to get medical assistance without breaking the bank. 
4. Massage
Massage is a type of day spa treatment that uses pressing, rubbing, and manipulation of the skin, muscles, and tendons to relieve pain, improve circulation and boost overall body health.
It has become popular for treating conditions like headaches, arthritis, muscle stiffness, and anxiety alike. It also stimulates lymph nodes, strengthening your immune system in the process.
Day spas typically provide massage services as part of their treatment menu and are staffed with licensed massage therapists. You can look for a day spa in Winnipeg that also provides facial treatments and other cosmetic procedures like teeth whitening or body shaping. This way, you can receive multiple treatments in one place if you so desire. 
Before a customer's first treatment begins, they will be asked to fill out forms about their medical history and preferences. This data helps the staff ensure each client has a safe and therapeutic experience.
5. Aromatherapy
Aromatherapy is a popular day spa treatment that utilizes essential oils for inhalation or bodily application. 
Many people use aromatherapy to relieve symptoms of stress, anxiety, and depression. Certain oils like bergamot, ylang-ylang, lavender, peppermint, and vetiver have sedative qualities which are known to help relax both body and mind.
Aromatherapy has another popular benefit that may strengthen your immune system. Certain essential oils contain antioxidants and antifungals that can guard against infections and diseases within the body.
Some essential oils, especially those with a citrusy scent, can be irritating to the respiratory system. If you have asthma or any other breathing issues, make sure your therapist knows before receiving an aromatherapy massage.
Aromatherapy not only offers health benefits, but it can also lift your spirits and promote relaxation and a good night's sleep. Add some drops of essential oil to your bath water or diffuse it in your bedroom before bedtime for instantaneous slumber.
There are many different ways that a visit to a day spa can help improve your overall health. You can select one or a combination of several treatments to help improve your health and your quality of life.